How to get started in freelancing
Every couple of months, I get an email from wonderfully talented, kind-hearted future-freelancers asking me for advice on how to get started.
I'm always happy to help and answer these questions, but I've ended up repeating myself enough times that I've got a relatively set response to get us started.
I've copied it into this page, freely available to anyone in need of some suggestions for how to start freelancing. If you've got a specific question that I haven't covered here, you are more than welcome to email me—especially if you have a 'stupid question' that you're afraid to ask. I love those questions more than any other.
a very quick overview of how I got started
I quit my job in August 2020 and started freelancing in September with the following lined up:
 
Retained client
Project client
Project client
Work
Social media management
Social media copywriting
Social media copywriting
Duration
Monthly rolling contract
12 week contract
Four week contract
Price
£300 per week
£960 total
£240 total
(£60 p/w 🥲)
The first two came via my partner (ah, nepotism), who was already freelance and had these two enquiries that she couldn't fit in.
I'll cover the whole 'getting clients' thing in a little bit.
suggestion one: feel secure
Those three clients = ~£1,500 a month (before tax). That was more than enough for me to live off at the time, so I knew I had a guarantee in place for those first few months, so I could try freelancing and see if it worked and could keep working for me.
So, that'd be my first suggestion: Know that you'll be able to support yourself full-time for ~3 months (or whatever, depending on your capacity for handling risk). That could be with savings or with guaranteed freelance income. If you're currently employed, taking a wage, and intend to continue whilst starting freelancing, this is less relevant.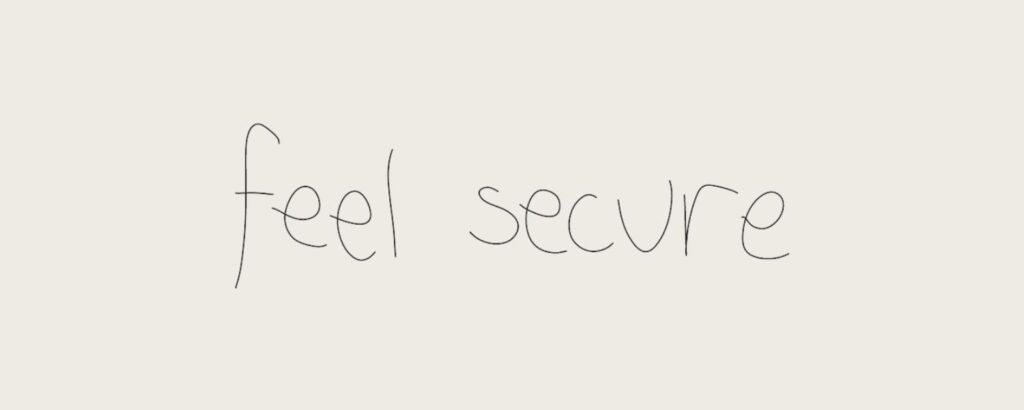 suggestion two: find—or make—opportunities
Once I was up and running, I got pretty proactive. I'd attribute that largely to terror and anxiety, with a little bit of excitement and self-actualisation as a garnish.
I emailed a skincare brand I liked and offered to do some pro-bono article writing. This divides opinion a bit, but I think it can serve you pretty nicely when you're first starting out. It starts to build your network, it gets you work to put in a portfolio, and you'll hopefully have a nice testimonial from it. Just don't overextend yourself and promise the world—make it a tight agreement about what you'll provide and when.
I also found a guy via LinkedIn and did some regular ghostwriting work for him over a few months. (I found him by searching for the phrase "looking for a copywriter" and filtering posts from the last week or month. There were plenty of dead ends and non-starters using this route, but it paid off in the end.)
Second suggestion: cold leads are good, but qualified leads are better. They can be found in the wild with a bit of sleuthing.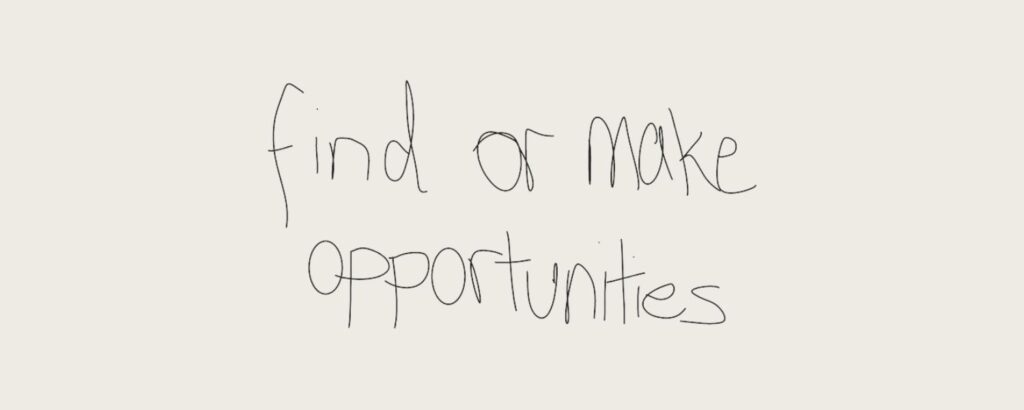 suggestion three: for better work, use your network
After a little while, I got in touch with someone I worked with via my old agency role. I really liked working with them and that was the crux of my email — saying hi and asking them to bear me in mind if they needed any other help in the future. I emailed at just the right time, as they were redesigning their website and needed help with the copy.
A month or so later, unprompted, they emailed me to say that they wanted to hire me to do more regular work. I still work with them now, earning £600 a month (but it was £1,200 for over a year).
So, third suggestion: reach out to 'soft' connections. I'm consistently surprised about where my referrals come from now. Obviously, some of them come from clients past and present, but several come from people who I barely know or have helped out once or twice. Being kind, helpful, and visible can take you a long way.
After that point, I'm a bit less clear on what happened. Work kept coming in, connections that were already established or that I'd begun to make started coming through, and it all kind of snowballed. Not the greatest advice, I know, but it basically felt like once I'd got going and moved past the fear… it wasn't so scary.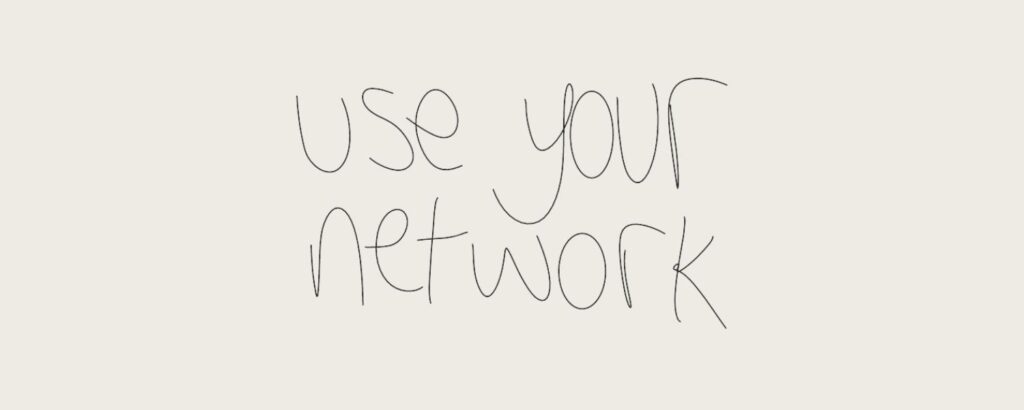 suggestion four: focus on community
Lastly, the thing that's helped me more than anything else is being a member of the DMU. It's a Slack community of assorted digital marketers. The advice, support, and ideas I've received from the community have been invaluable and helped me make it this far.
I've also had a few leads come through from it, which is where good old fashioned nepotism rears its head. You're always more likely to get a freelance gig if you enter the discussion with a personalised recommendation. So, fourth suggestion: find some sort of community.
One of the surest ways to get more repeat and referral clients is simple: be easy to work with. Quick, clear communication, underpromise & overdeliver, do things when you say you will, and be reliable and dependable. That'll put you above 80% of the market. Competency is, sadly, a competitive advantage.
You're almost certainly in a better place to get started than you think you are. The big thing for anyone thinking about freelancing is to just believe that it's possible. Obviously it's not purely ✨good vibes✨ that'll make it work, but it's eminently possible. A bit of planning, a bit of collaboration, and a bit of confidence will get you going quickly.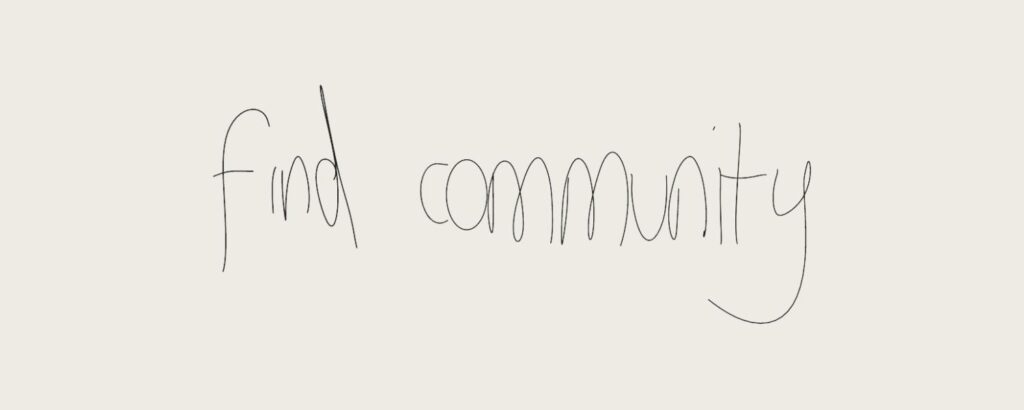 you can do this, I promise
This is pretty long, I know, so let me try and summarise my thoughts:
Work out how much income you need to survive Get it guaranteed through savings, employed income, or freelance income for 3 months (or whatever your tolerance level is).
Go looking for work Find people in need on LinkedIn or Twitter, email businesses you think are cool and explain how you can help them, do what you need to get started.
Cast your net wide Contact people you've worked with before or know in a vaguely professional sense and let them know you've gone freelance — connections like these can have a surprisingly good hit rate.
Find a community Twitter is a great place for freelancers and marketing whizzes (feel free to have a rummage through the people I follow), there's Ellen Boyle's Freelance Chat Discord server, or the DMU as I linked above. It's weird as these people are technically your 'competition', but it just doesn't work that way. Everyone's looking out for each other and the vast majority are really sound people.
Doesn't seem particularly insightful when I put it as simply as that. Anyway, that's more than enough writing for both of us.
I'm always available if you have any other questions — especially those 'stupid' questions that you might feel afraid to ask.